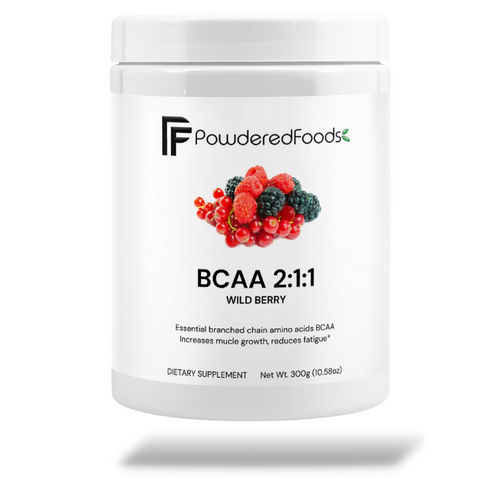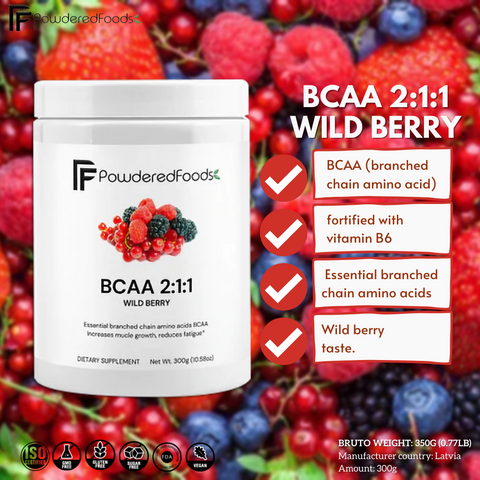 Powdered-Foods
BCAA 2:1:1
BCAA (branched chain amino acid) drink with sweeteners, fortified with vitamin B6. Essential branched chain amino acids BCAA L-Leucine, L-Isoleucine and L-Valine in amino acid free form, 2: 1: 1. Wild berry taste.
Ingredients: Micronized amino acids BCAA 2: 1: 1 (L-leucine, L-isoleucine, L-valine), flavorings, acidity regulators (citric acid, malic acid, lactic acid), emulsifier (soy lecithin), sweeteners (acesulfame K, sucralose), pyridoxhydro.
Ingredients country of origin: Austria
Manufacturer country: Latvia
Amount: 300g
Bruto weight: 350g (0.77lb)
Usage: Mix 1 scoop (5.5 g) of powder with 250 ml of water. We recommend drinking a BCAA drink before, after and during your workout.